Developer: RAY2DAY MSX SOFTWARE
Publisher: RAY2DAY MSX SOFTWARE
Year: 2021
Product ID: R2D004
Medium: 16KB ROM cartridge
Sound: PSG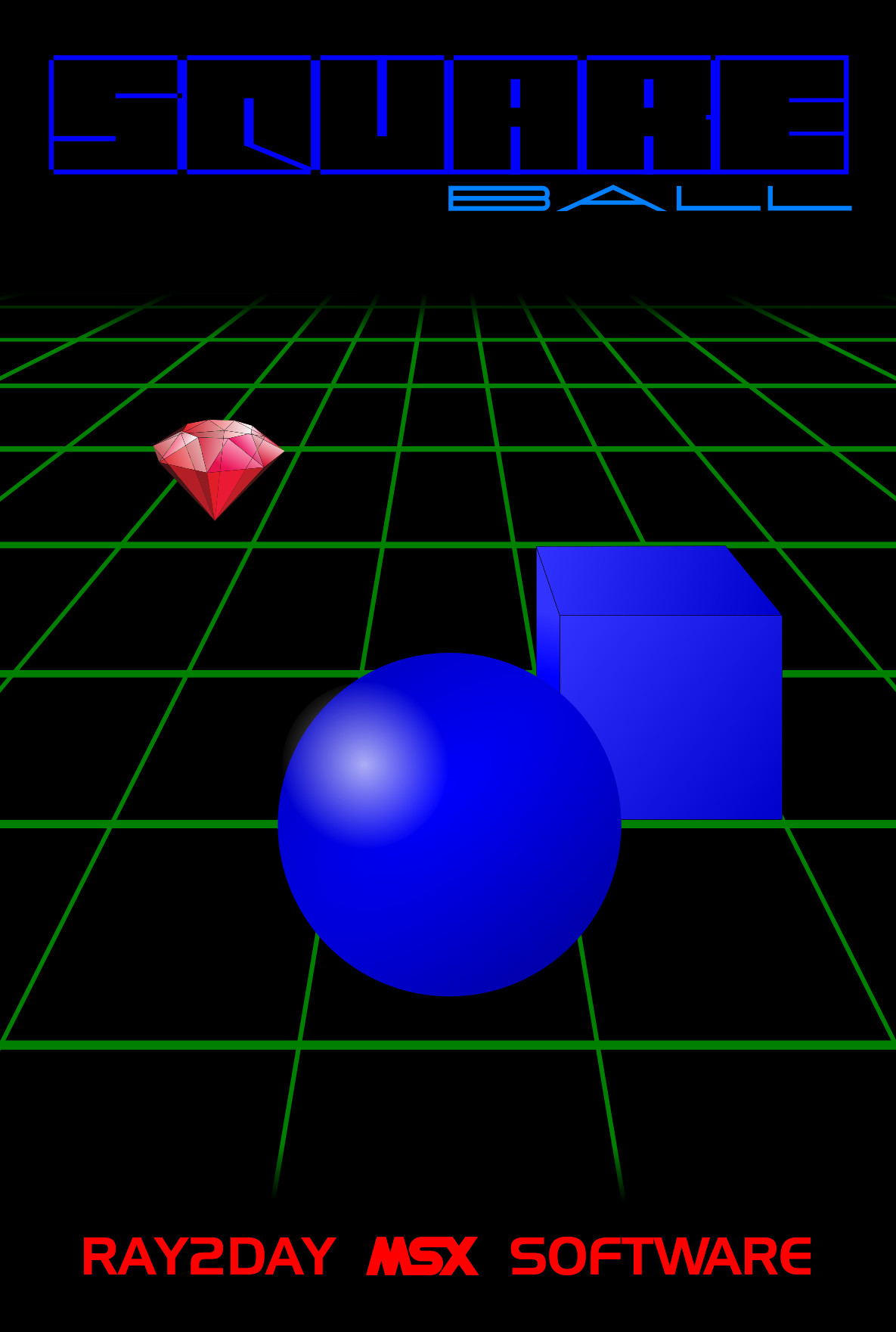 The concept/idea of the Square Ball game is from Martin Krooshof (aka Mafcase). As a collaboration I started programming this game in 2013, after I got stuck with Ed Venture (an unfinished / unreleased game). A short video of Square Ball (pilot version) from that period can be seen on the YouTube channel MSXFilmpje from Age Lamertsma (aka Malz). It's a demonstration of one of the first versions of the game at MSX club Mariënberg.
The game was not finished at the time due to memory limitations. At the time it had only three stages and to my opninon that was not enough.
Years later, after finishing Tool Blocks, I took another look at Square Ball. Due to some adjustments I was able to solve some earlier memory problems and fulfill the game. The number of stages is still limited, but it is definately more than three. It is very efficiently programmed and the available space has been used literally to the last byte.
The game has been very well received in the MSX scene and the response has been overwhelming. A perfect encouragement for me to continue programming. I also submitted Tool Blocks for the MSX Dev. Along with games from other developers, Tool Blocks can be downloaded as freeware from the MSX Dev '21 website. For the best gaming experience, you naturally play the game on a real MSX!