Developper: HAL Laboratory
Publisher: HAL Laboratory
Year: 1985
Product ID: HM-018
Medium: ROM cartridge
Sound: PSG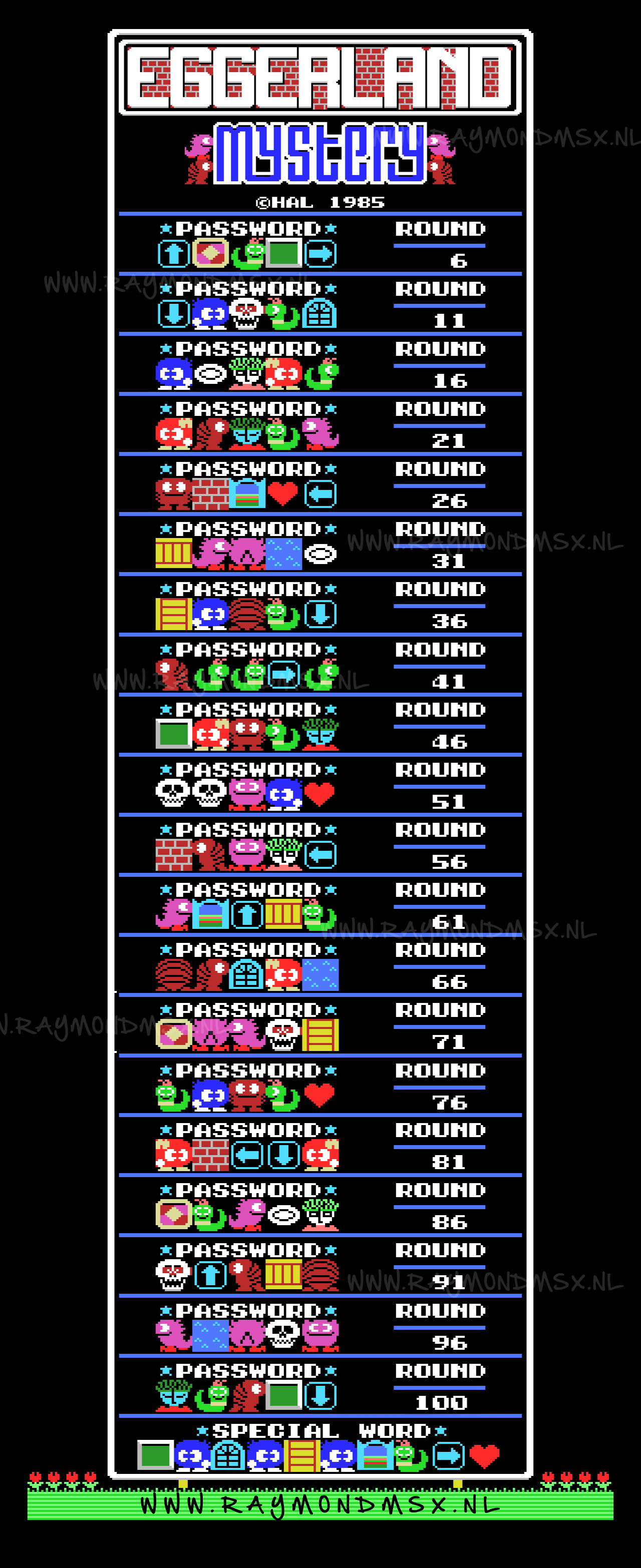 When you think of MSX , you probably think of the many classic Konami MSX games. Personally I think of HAL Laboratory games as Rollerball and Eggerland also. Eggerland Mystery is a famous puzzle game everyonehas played I think. If not, well this is really a game to check out.
The aim of the game is to open the door to the next round by picking up all diamonds. This is done by shifting blocks and evade and destroying enemies. The game has 100 levels and 5 extra bonus levels.
The Eggerland game series started on MSX , and in 1986 a sequel for MSX2 released called Eggerland 2. The graphics are a bit better. But, no matter how simple, the graphics from part 1 (MSX1) are also very beautiful. Especially the weird creatures make it a very funny game to play. Both games were a huge success, so other sequels where released for other consoles, however under a different name. For example the name of the NES version is Lolo.
Recently I play the game, both in MSX and NES versions. At the time I thought it was all a great game and I still think it's a great game . It is a very addictive game.
Anyway, Eggerland simply earns to be mentioned on my MSX website and should definitely not be a game to miss on MSX. If you have ' m never played it then you should really do!
The passwords of Eggerland Mystery (part 1 , MSX) I have written down here for you. That is if you really can not figure out some puzzles. But actually it's much more fun to play the game and solve the puzzles yourself.